Our language course guarantee
Language travel remains open and is as rewarding as ever!
Since the summer of 2020, our schools have been offering exceptional education in the safest of environments. The majority of our language schools reopened their doors in early July 2020 and have been welcoming and safeguarding students ever since.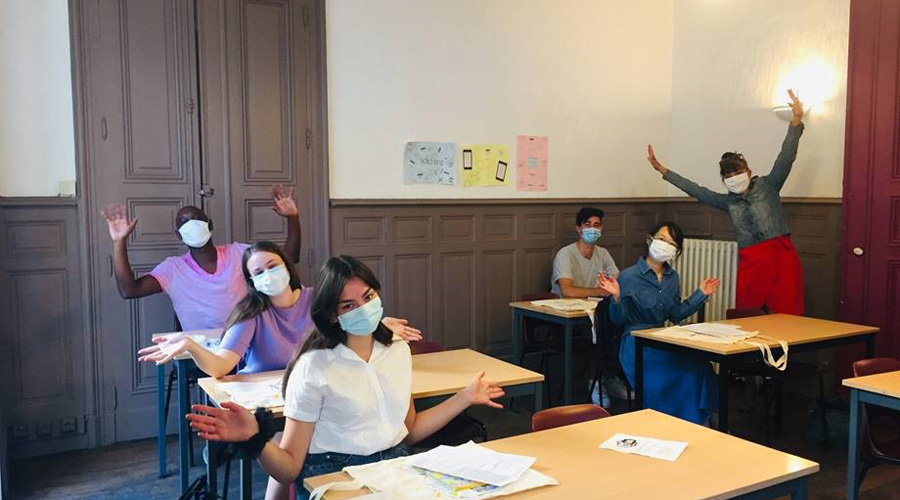 Many of our clients have also successfully supplemented their classroom studies with online lessons, and it seems that this trend will continue.
Our Coronavirus Guarantee
Understandably people are still a little nervous when booking travel.
With our Coronavirus Guarantee, you can make plans with a stress-free language course booking through Apple Language Courses.
For all new bookings:
Pay just £200/€250/$350 to secure your place. Your deposit will always be the same, regardless of the total balance of your booking.
Pay your balance up to 30 days before the start date. We know things can change quickly at the moment, so we're no longer asking for full payment 8 weeks prior to your first day. This will enable you to make changes to your booking if needed.
Payment plan available at no extra cost. We'll work out a schedule with you if you're unable to pay your balance in one go.
You will receive complete flexibility to postpone your booking up to one year in the event of further Coronavirus restrictions. Simply let us know that you want to reschedule and tell us the new start dates when you can. We'll sort out the rest for you.
Alternatively, swap to online language lessons – they're the next best thing to full immersion!
If your travel has been affected due to Coronavirus restrictions and you are unable to postpone or swap to online lessons, we will gladly rearrange the programme for you at no extra cost, or arrange your refund.
With our Coronavirus guarantee, you can plan an immersive language experience without worry.
To explore all available options, you can email us at info@applelanguages.com or call us (+44) 01509 211 612.
Our phone lines are open between 09:30 and 17:30 UK time Monday – Friday.
We hope to hear from you soon!