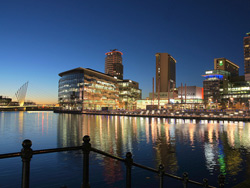 Manchester – a powerhouse of the industrial revolution in the UK and England's second city. When people think of England they often just think of London, one of the best known cities in the world. However, after this you have Manchester.
Some dispute its second city status when compared with Birmingham. However, Manchester is without doubt one the of the most important and popular cities in the United Kingdom. A beta to London's alpha world city status.
There is an incredibly large variety of things to do in the large English metropolis of Manchester. It really has something for everyone and is also England's second most visited city.