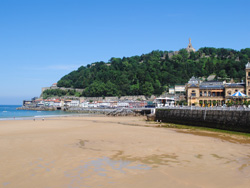 San Sebastian is a wonderful city to live and to study in. Having lived there for five months, I will let you in on some of the best bits of the city:
1. Food! (pintxos, pintxos, pintxos)
San Sebastian is known worldwide for it's Michelin star restaurants (try Mugaritz and Arzak). It is also famous for it's specifically basque take on tapas, called Pintxos.