What it's like to be a student in Shanghai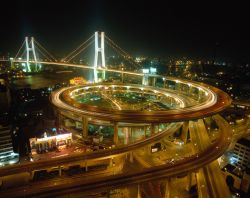 Ever been to Shanghai….? YOU SHOULD! It is a great and modern city and there are a lot of things to do. From shopping, nice bars/restaurants and a great nightlife, to sightseeing and museums, Shanghai has got it all!
My name is Daniel and I took a language course in Shanghai last summer. I loved the city. When you are a student in a big and strange city, you want to explore everything…so that is what I did!
Do you want to know what it's like to be a student in Shanghai? Well, my classes began in the morning and ended before noon, so I had lots of free time to explore the city. My first day at school was very nice. I had a level test and was placed in a group with students of similar level. The class was fun and not too hard, which was just as well, as I was a beginner! Have a look what classes you can do at the school in Shanghai.
After class I had lunch together with my new friends, and then we explored the city later on….. This was the start of a great time as a foreign student in Shanghai. Look out for my next post when I'll get round to telling you about Shanghai's fantastic nightlife!
In the meantime, here's some practical information:
Don't worry about getting around in Shanghai – it's simple! Shanghai has a great metro system, so it's very easy to travel through the city. There's just 4 lines at the moment, so it's hard to go wrong, and the price for a single ticket is about 3-6 RMB (10 RMB = 1 euro approx.)
You also can take the inexpensive taxi. The minimum amount is 11 RMB (for the first 4 km). After it is around 2-3 RMB per kilometer.
I'd recommend you always take a pocket dictionary with you everywhere you go. You can get one for around 35 RMB in any book store.
Daniel