On the way to Costa Rica: waiting at Schipol Airport!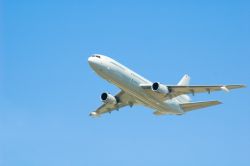 Hello everyone!
I thought that I could write my first post (it's actually the first blog post I've ever written) while I'm waiting for my flight to San Jose in Costa Rica. I must admit that I'm feeling quite excited and I'm really looking forward to getting to Costa Rica. I'm very curious about who I'll be living with and who my co-students will be!
I started my trip yesterday when I took the train from my hometown Vaasa to the Finnish capital Helsinki. I went out on a couple of beers with some friends and did manage to catch two hours of sleep before it was time to take a taxi to the Helsinki-Vantaa Airport! 🙂
I think that I'm going to spend the next few hours trying to refresh my Spanish to prepare for the level test on monday morning.
I'll try to write again when I get to Costa Rica!
Best regards,
Jens