Craic-ing Cork Calendar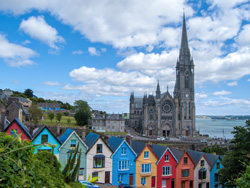 On the northern coast of Ireland lies a city that has it all but is, unfortunately, often overlooked thanks to its big brother, Dublin: Cork. The name Cork might not be well known around the world, but that doesn't mean this isn't a place that has a lot to offer!
This student city is packed with beautiful landscapes, rugged coastlines, and mountainsides. But Cork isn't just for people who love nature – it's for everyone! The events happening throughout the year are incredibly diverse and ensure that everybody who stays in Cork has an unforgettable time.
This calendar gives you an idea of what this authentic Irish city has to offer you:
January
Cask Ales and Strange Brew Festival
This festival is for everybody who loves beer and science! At the Cask Ales and Strange Brew Festival, you'll find unorthodox beer types from various Irish breweries. As part of the festival, the brewers showcase how they change and play with the norms of regular beer brewing. Most of the beer is exclusively brewed for this festival, so don't miss the chance to try something completely different!
View this post on Instagram
Besides ale and beer, you'll also find workshops on topics like judging and casking beers, and be able to meet the people behind the brands. Sometimes the festival is even themed – this year the theme was the circus, and there were actors and live music. It's more than just a beer festival and it's well worth your time!
Cork's Annual Burger Festival
This relatively young festival celebrates its third birthday in 2020. Restaurants from all over the town and the country compete to have their burger crowned as the best. In 2019, burger van The Hatch won the prize – The Hatch also made a name for itself by providing Buy-One-Get-One-Free Burgers!
View this post on Instagram

The Burger Festival is perhaps the perfect follow-up to the Cask Ales and Strange Brew Festival earlier in the month. With the Coffee Weekend also taking place in January, you'll have loads and loads of chances to try delicious drinks and food. One thing's for sure, this month is dedicated to the foodies!
February
Quarter Block Party
Will January may belong to food, the first weekend of February belongs to artists, musicians, and writers. The Quarter Block Party was founded in 2014 by a five-man team of artists with a shared dream: to reinvigorate the historic district of Cork, give artists from Cork and the rest of Ireland a professional platform, and to give the general public the possibility to engage with local artists and their work.
Discussions about art, music, activism, and politics are an important part of this event, so feel free to participate! The international line-up of 2020 ensures a huge diversity of topics and artwork. Marking the beginning of spring, this weekend offers everything an artsy soul wants and needs – even if you think that doesn't apply to you, give it a try! Perhaps you'll discover a part of yourself that you didn't know existed.
ORTÚS Chamber Music Festival
Another weekend, another music festival. The ORTÚS Chamber Music Festival takes place on the last weekend of February and offers musical performances all over of Cork and its county. Irish and international musicians alike come together to bring you a wonderful weekend full of unique sounds.
But ORTÚS is more than just a festival. The organisers reach out to schools and public spaces with a variety of educational projects, bringing the music not only into the streets and halls of Cork but also into its classrooms. In this way, they can help to ensure that the fire of music doesn't die out.
Get involved in the wonderful world of sounds in and around Cork. The city truly comes alive – it's not unusual for bands to perform on the city's public transport!
March
Cork St. Patrick's Day Festival
A stay in Cork in March isn't complete without celebrating St. Patrick's Day! Watch how the whole city transforms into one huge, verdantly decorated festival. Follow the parade around town to experience an authentic Irish festival, which features brass bands, dance performances, and floats. Over the last few years the parade has had international guests from all over the world, so you might also see marching bands and dance performances from American high schools and colleges!
Later on, be sure to pass by one of the city's many pubs to hear the Lee Sessions. The band plays gigs in watering holes all around Cork during St. Patrick's Day; the Lee Sessions are very popular, so if you're unsure where to go, just follow the crowds! Traditional Irish music and a fresh local ale make for a perfect end to the day.
Lifelong Learning Festival
Learning is essential for life, and learning can also be really fun (if you're on a language course in Cork you might already noticed that…)! The Lifelong Learning Festival, however, takes this motto to a whole other level.
For a whole week in March the city turns into one giant school with classrooms everywhere. Public spaces, cafés, museums, libraries, shopping centres, parks, and sports grounds are all places where you can learn about a variety of different topics. Courses on offer include: acting, knitting, grow-your-own vegetables, animation, yoga, Pilates, karate, stress-management, and even animal rearing! There's no excuse to not go out and learn something new, perhaps something you've always wanted to start!
April
Cork World Book Fest
In the middle of April, you'll have the chance to embrace your inner bookworm. The annual World Book Festival takes over Cork and you are more than welcome to join in! Meet and listen to writers, enjoy the street entertainment all around town, or just get lost in one of the many book stalls.
Again, it's all about participation. Join one of the many workshops held during the week and take advantage of this inclusive event. After the event, you might have a new favourite author, so it would be a shame to miss it!
Cork Whiskey Fest
Cork's best bars and whiskey producers from all over Ireland are uniting to bring you the ultimate whiskey experience. Similar to the Cask Ales and Strange Brew Festival in January, this festival is all about tasting new and unique liquor.
Be ready to join tastings all over the city, as well as talks about whiskey and distilleries. If that gets you hooked, you can also participate in tours to get a better understanding of the art-form that is distilling whiskey and serving it properly.
May
Corona Fastnet Short Film Festival
In May, why not visit the south-west coast of Ireland and visit the Corona Fastnet Short Film Festival? Located in the small village of Schull, this festival is one-of-a-kind.
Filmmakers – whether they're professionals or rookies – submit their short films, which are then streamed everywhere in Schull – literally everywhere! You'll find film screenings in pubs, the village hall, galleries, shops, and even on the walls of village's buildings. There is even a Schull-wide Wi-Fi network that allows visitors to stream the movies on their phone or tablet. This village really celebrates the art of film-making and, if you're a fan of that, you shouldn't miss this unique experience!
Besides movie screenings, there will also be workshops and Q&As to participate in. Be inspired and enjoy the entertainment in this wonderful fishing village!
June
Ocean to City
On the 6th June 2020, the whole town has only one thing in mind: An Rás Mór ('The Big Race'). This long-distance rowing race attracts not only hundreds of participants but also thousands of viewers, who are all cheering and energetic. Don't miss the chance to see the hundreds of boats in Cork's harbour, a truly stunning view.
View this post on Instagram
If you're not a fan of boat racing, there's still plenty to keep you occupied during this event. Take a dragon boat out with friends or a kayak by yourself, go for a harbour cruise, check out the maritime exhibitions, or go angling. If this still leaves you uninterested, visit the food and crafts market, watch some maritime films in the theatre, or enjoy the music of a traditional Ceilidh.
There is no reason not to be excited about this unique event!
Shandon Street Festival
On the Saturday in June closest to midsummer, the Shandon Street Festival takes place. The Youth of Cork decorates Church Street, Bob & Joan's Walk, and Exchange Street, creating a classy and unique festival atmosphere. This festival is for everyone to enjoy, so don't think that a tourist isn't welcome here!
Magic shows, Irish dancers, face painters, a diverse music show, and many more things are waiting for you. Enjoy the local food while being part of this annual street festival.
Cork Midsummer Festival
In the middle of June, Cork will have artists, performers, and musicians back in town. Get ready for music and dance performances, theatre and opera, visual and street art, as well as many other interesting projects.
You'll find local, national, and even international artists engaging you with their performances and art pieces. Enjoy the diversity this festival has to offer; you can even participate as a volunteer and get more involved in the whole project!
2020's Cork Prom will be a big celebration of Beethoven, The Beatles, and Broadway, including themed concerts in the Opera House. It's certainly a show you shouldn't miss!
July
Cork Pride Festival
Right after Pride Month, the Pride Festival takes place in Cork, so take your LGBTQ+ flags with you and join the massive party!
In July, take part in a parade that's colourful and joyful, with parties and tonnes of activities for all members of the movement. Besides the massive inclusive offer on free-time activities and fun, there will also be workshops and presentations that educate and spread awareness about LGBTQ+ issues. Whoever you are, don't make the mistake of missing this massive event during your stay in Cork.
Cork Cycling Festival
If you want to discover Cork by bike, the Cycling Festival is the best option to do so! There are themed cycling tours through the city and the surrounding areas. This year, for example, the Festival featured a tour around the College of Cork and the abandoned Cork, Blackrock, and Passage railroad.
There are also food cycles: tours to different cafés and restaurants (suitable for vegetarians and vegans!). Other tours focusing on the history of art and paintings are also available. If you want to see a lot of the city and try new things, this might be just the right festival for you!
August
Mother Jones Festival
Every August since 2012, the Mother Jones Festival has taken place in Cork. Mary Harris Jones, the eponymous 'Mother Jones', was once considered 'the most dangerous woman in America'. She was a key figure in the formation of the United Mine Workers' Union, demonstrating and fighting for the rights of the mine workers and their families. Mother Jones also protested against the child labour laws that forced children and minors to work in dangerous conditions.
On the 175th anniversary of her death, the city of Cork planned a festival to honour this magnificent and strong woman, who was born in the city. The high popularity of the celebrations and the attention the festival got made it an annual event. The festival features a huge mixture of films, music, and lectures. It's a perfect way to learn about the circumstances of the early 20th century and to celebrate life – not only Mother Jones', but life itself. Enjoy different bands and singers while you enjoy the whole city!
Indiependence Music Festival
Outside of Cork is Mitchelstown, and if you are a fan of festivals and Indie music then you need to attend the Indiependence Music Festival. This small 'weekender' festival on a local deer farm is the perfect place to party!
Indiependence is definitely an experience, with its giant circus tents and the green fields all around. Loose yourself in great live performances and the cheering crowd!
September
Cork International Short Story Festival
In 2020, Cork's International Short Story Festival will turn 20 and you shouldn't miss it! Founded in 2000, this event is all about celebrating the art of writing. Renowned authors like Jhumpa Lahiri, Yiyun Li, Edna O'Brien, and Colm Toibin will come to visit and read some of their work to anyone who wants to listen.
It's not just reading that takes place – a variety of seminars and workshops are available to help you engage with the world of words and your fellow bookworms. Perhaps your hidden talent is just waiting to be discovered along the way!
Cork Culture Night
Anybody who is interested in culture and history should check out the Culture Night in Cork. Usually, on one Friday in September, you can take a look at the insides of Cork – quite literally!
From early in the morning till late at night, theatres, galleries, film and art studios, churches, and many other places open their doors and offer tours through the parts of where visitors usually aren't allowed. Some have also special events lined up to complement the tours. In 2019, over 100 of the city's most popular venues participated!
Culture Night is perfect if you want to get even more out of your stay in Cork and get to grips with how these places are run. The best part is that everything is offered for free – so why not take the chance and educate yourself?
October
Cork Folk Festival
October starts with an absolute highlight in 2020. From the 1st till 4th of the month, the city will be flooded with folk musicians and their fans. The Folk Festival in Cork is an immersive experience and takes over most of the city. Singers and bands come from all over Ireland and you can be sure that there will be also locals participating in this unique festival.
You will find performances in churches, theatres, the town hall, and even at open-air venues. You can also enjoy folk bands in one of over 30 of the city's pubs. Wherever you go, folk music will be there, and with it its charming melody.
Cork Jazz Festival
At the end of the month you can be part of another music festival: the Cork Jazz Festival. Created over 40 years ago, this festival is rooted deep in the city's culture.
Again, thousands of musicians and listeners will come to Cork, transforming the city into something completely different. Get in touch with some classic jazz and the culture that surrounds it, dance and sing along over Bank Holiday weekend, and enjoy this diverse music genre to the fullest.
View this post on Instagram
November
Cork Film Festival
If you missed the Film Festival in Schull, or if you're a huge fan of the big screen, here is just the right thing for you! The annual Cork Film Festival has it all: international and Irish features, documentaries, and shorts, suitable for the whole family. The team behind the festival also select new discoveries and old classics to be featured.
View this post on Instagram

2020 will be the 65th anniversary of the Film Festival, so be ready to see a huge show! Because it's so long-standing, the Film Festival forms a huge part of Cork's culture. Whoever you are and whatever movie genre you like, this festival will entertain you. Perhaps you'll find one for your one collection, whether it's an all-time classic you missed or a completely new flick.
Cork Science Festival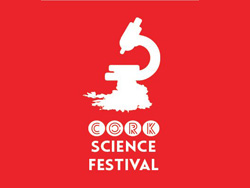 The motto: Science for all. Why not take advantage of it?
In November, you can educate yourself even more with the city's Science Festival. This completely free event offers science tours, talks, open days, exhibitions, shows, and even workshops. Topics including climate change, the impact of space weather on the earth, the (more local) wolves in Ireland, how to scan the world, and many more were offered this year. Similarly interesting themes will surely be featured in 2020.
It's the perfect possibility to engage with science as you never did before and immerse yourself in the fantastic world that is the Cork Science Festival!
December
Cork Christmas Celebration
At the end of the year you can visit this magic celebration in the Bishop Lucey Park. What is a usual park for the other 11 months of the year turns into the winter wonderland we all want to see over Christmas. Watch the elves of Santa Claus passing the National Elves Test – obligatory if an elf wants to work for the man in red.
Besides that, take a ride on the giant Ferris wheel and stroll around the Christmas market. It doesn't matter how old you are – Christmas in Cork is a fantastic time that nobody should miss!
Click here to find out more about our English language school in Cork!
– Dennis